At Tricon Group, we leave our competition in the dust!
Sandblasting Services Provided:
Restore your commercial property with Tricon Group's Dustless Sandblasting. We employ a mixture of water, air, and abrasive to clean and remove surface contaminants and coatings, providing a clean surface with no clinging dust. The media that we use is also eco-friendly and is safe on any surface.
Dustless Sandblasting Services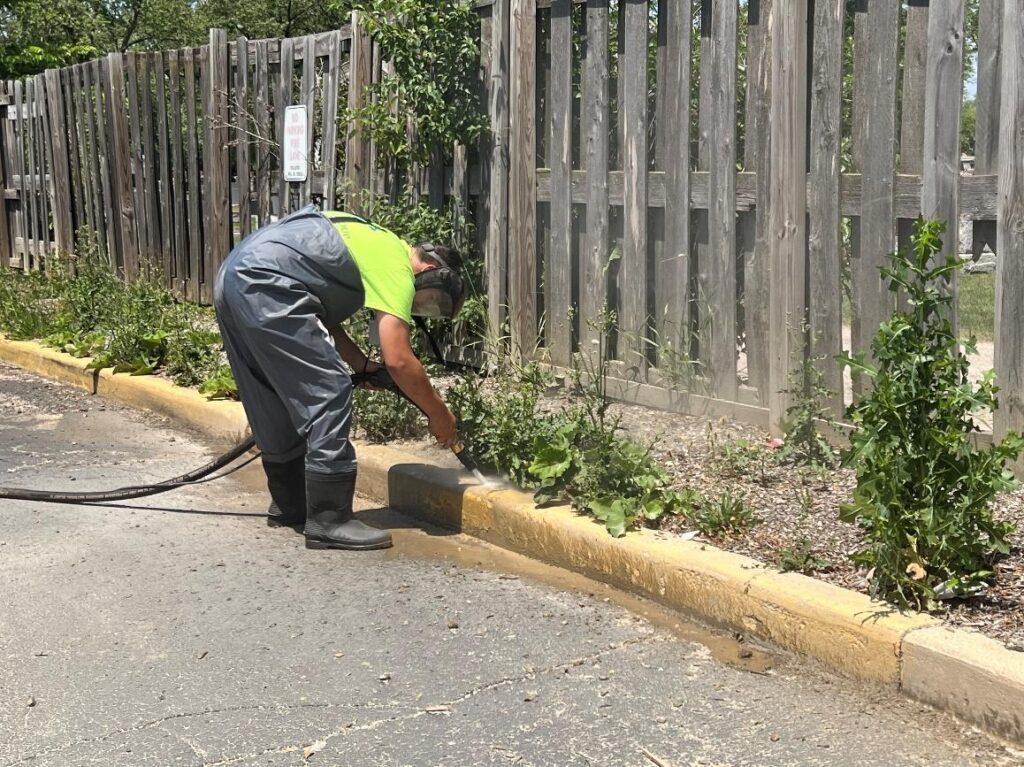 There are many benefits to sandblasting and reasons why it is used on a variety of surfaces. Sandblasting is a powerful way to smooth and clean surfaces, and is effective at removing rust, oil and other contaminants. It's also a quick and easy way to remove old paint at high speeds.
Request a proposal to learn more about becoming affiliated with Tricon Group.